Toronto Tango Festival – June 7-10, 2018
Artists
Murat Erdemsel
&

Sigrid Van Tilbeurgh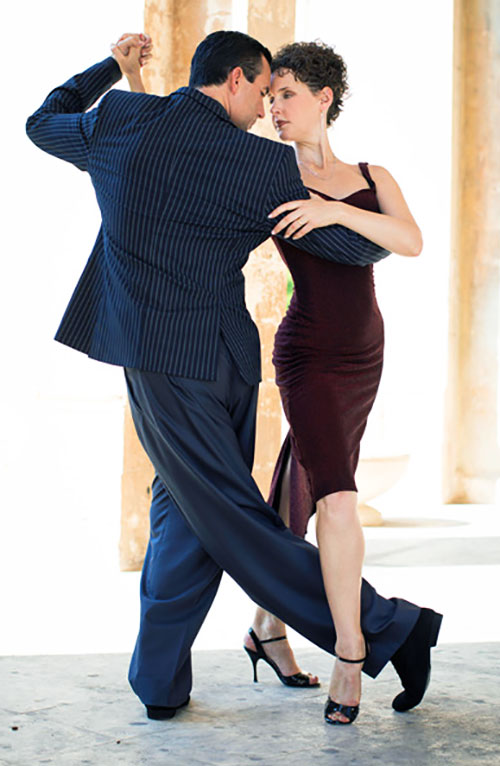 Sigrid's love of dance started when she was a young child. With a foundation in ballet and contemporary dance, Sigrid progressed into the world of Argentine Tango. Sigrid has been performing and teaching Argentine Tango since the early 2000s. Her deep understanding of dance and music led to her becoming a Tango DJ in 2005. She keeps dancers dancing on their feet all night long with her melodic music. Sigrid has DJ-ed in milongas, marathons and festivals in France, Sweden & Denmark.
Fausto Carpino
&

Stephanie Fesneau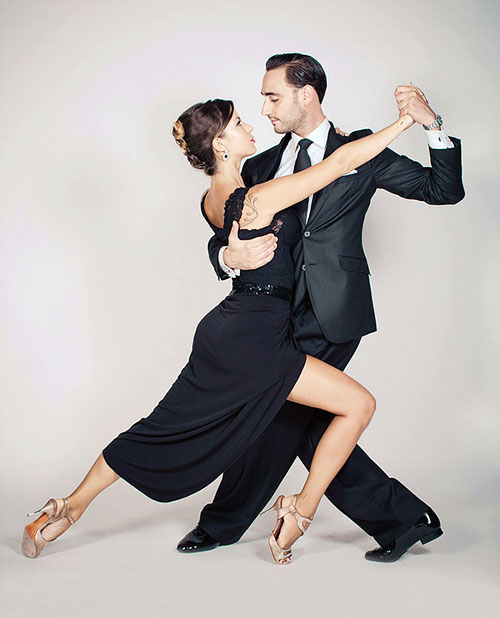 Fausto Carpino
He had his first encounter with dance at the age of six, for twelve years he has studied, practiced and participated in many Ballroom dance competitions, regional and national, who have seen him always among the first places.
At the age of sixteen, thanks to his sister Barbara (also dancer) and his partner Claudio, who had recently discovered argentine tango, Fausto had his first contact with this dance, remaining fascinated. After many years of Ballroom training, his learning was very fast and shortly after Barbara, Claudio and Fausto decided to open the first school of Argentine tango in Syracuse, Paladanze.
Since then, Fausto became one of the main teachers of Paladanze for several years. Since 2004 he teaches and continues to develop his dance at full time. Besides being a successfull tango dancer, Fausto is also a well-known tango DJ, but lately, because of lack of time, he does not practise this activity very often. From 2008 onwards he was Djing in important festivals, marathons and milongas in Europe, Russia, Turkey, Ukraine, Canada and Argentina.
From 2006 to 2012 he was a member of the organization of the Syracuse International Tango Festival.
At the end of 2006 he meets Veronica Toumanova with whom he collaborated and made a dancing couple from 2007 to 2011. Later, for a short period, he collaborated with Anna Solakius and Maria Filali.
Since July 2011 he's in a fix dancing couple with Stephanie Fesneau.
Stephanie Fesneau
Dance and theater were always present in her life since she was a child. At the age of sixteen she discovers tango, thanks to a friend of her's, and from that moment on, tango has been always more and more present in her life, until it became it's essential part.
In a short time she starts to teach in one of the most successful schools in Warsaw, Zlota Milonga, where she taught until 2009, before returning to Paris, place of birth, where she taught in one of the oldest schools and milongas of the city, Le Chantier. Afterwards, in 2011 she moved to Florence, where she taught for two years at the 'Pablo' school.
In her short but intense tango career, she collaborated with several dancers in various schools in Warsaw, Paris and Florence.
Since July 2011 she's in a fix dancing couple with Fausto Carpino.
The Couple
Fausto and Stephanie, are a dance couple since July 2011.
After an intense period of preparation, they begin to participate in various tango events as teachers. So far they have taught in more than 27 different countries and 85 cities.
Their lessons are focused on how to propose oneself to the partner in a comfortable way within the embrace, based on logic and natural movements.
They believe that connection, musicality and technique are the keys to fully appreciate the beauty of tango.
Martin Maldonado
&

Maurizio Ghella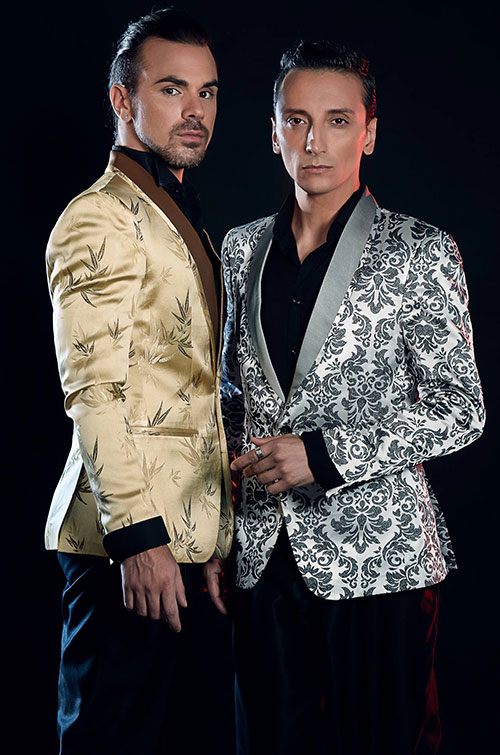 Martin Maldonado and Maurizio Ghella are teachers, choreographers and artists who through technique are looking for the expressive interpretation, for being the dance, and – as a consequence – for the "excuse" to dance feelings.
As performers they want to captivate the audience taking them into their own and internal world in the couple, sharing with them every emotion generated in their work. Sometimes with a deep and sad feeling, sometimes with a playful game where the most important thing is to play together allowing people to be part of it.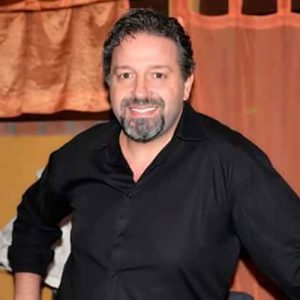 Massimo is from Rome , Italy, He is  a very tradition­al Tango Dj. He is also a musician (guitar player) graduated at the conservatory of Rome.
He lived 3 years in Buenos Aires where he gained a lot of experience and knowledge about the art of being a Tango Dj.
His style reflects his ­great passion for tra­ditional tango, trying­ to convey the spirit of "Milongas P­orteñas" every time.
He believes a tanda needs to have a­ structure and needs ­to fit together but at the same time, mus­ic needs to vary duri­ng the night, so it n­ever gets boring and ­never repeats itself.
His tanda selections ­are made through the ­Golden Age of tango, Guardia ­Vieja  as well as from the '­50s.
His preferred Orquesta­s are: Juan D'Arienzo­, Carlos Di Sarli, An­ibal Troilo, Angel D'Agostino, Ric­ardo Tanturi, Osvaldo­ Pugliese, Francisco ­Canaro, Pedro Laurenz, Enriqu­e Rodriguez, Francisc­o Lomuto, Edgardo Don­ato, Miguel Calò, Osvaldo Fresedo­, Rodolfo Biagi, Adol­fo Carabelli, Lucio D­emare, Rodolfo Biagi, Doming­o Federico, Alfredo D­e Angelis, Typical Vi­ctor, Typical Portena, Brunswick, R­afael Canaro, Roberto­ Firpo, Juan Maglio, ­Julio De Caro.

He is also a collector of 78' rpm of tango (the "backbone" of his collection are D'arienzo's 78'rpm aged 1937-1939)
Max  started Tango in 2008 and is an active Musical­izador in Rome playing  music regularly­ at  some of the  main Milongas of Rome as Italy, as we­ll as abroad in Festi­vals and Marathons.­
He organizes  "Milonga Ac­ademia" in Rome and was a resident-Dj for the e­ntire 2014-2015 seaso­n.
He is regularly invited to DJ  milong­as in Italy as well as all over E­urope and the World.
Djing at the Toronto Tango Festival – 13th Edition will be his North American Debut.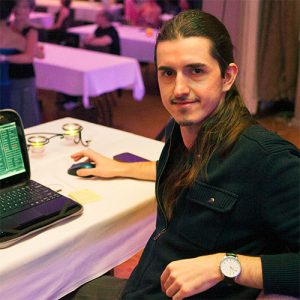 Edmond was exposed to a large variety of music from visiting and local DJs in Ann Arbor. DJing regularly at different events there has allowed him to develop a rich style full of rhythmical presence and lyrical complexity. Throughout the night, Edmond manages the flow of energy to enhance the dancers' connection by being versatile and attentive. He keeps the crowd energized with playful cortinas and by strategically infusing subtle contrast in his music.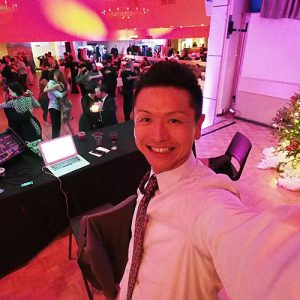 Koichiro DJs regularly at milongas in Pittsburgh, and has DJed in other cities in the United States and Canada. In addition, the past few years, Koichiro was invited to DJ in Buenos Aires at Milonga Tango Club, Club Fulgor, Villa Crespo and Tango en Huracan, Club Atletico Milonguero, Parque Patricios.